More now than ever, skin care is a hot topic especially going into spring! Both genders want to recover from the winter and get their skin prepared for the summer months because who doesn't want a selfie with beautiful skin that has a sun kissed glow? In case you don't know, the term "Green Beauty" refers to products made without chemicals, using natural ingredients that have the same effect, if not better, for your face, body and hair. Fashion Humber takes a look at green beauty products available at a Toronto based shop.
The Detox Market is a retail store that offers a wide selection of Green Beauty products. They started as a pop-up store, but it was so successful they opened a permanent store at 420 King St West. When discussing Green Beauty, people never know where to start, but this isn't a change that needs to happen all at once. As you run out of product instead of buying the same chemical filled product, start looking into alternative products. Over a years time you could change everything in your bathroom to Green Beauty products without breaking the bank all at once! I asked the nice people at The Detox Market what their three best sellers were. Below are the crème de la crème:
Rahua Shampoo and Conditioner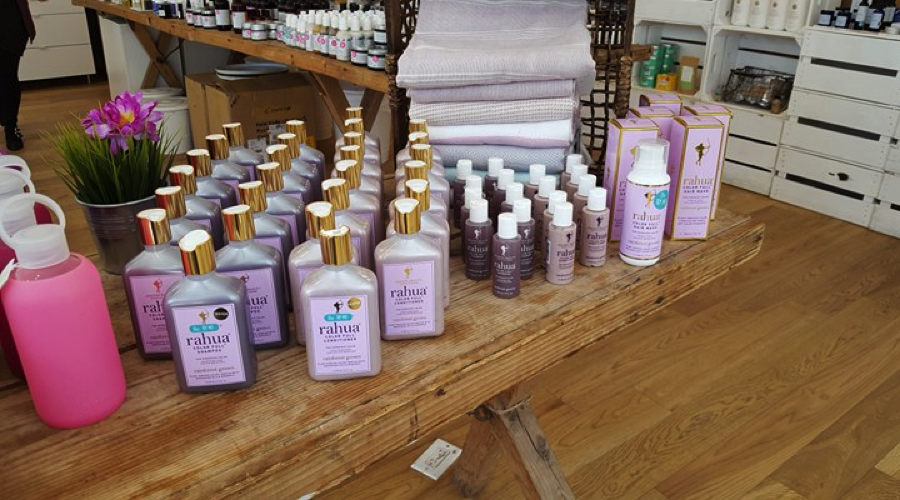 This miracle shampoo and conditioner will completely change the way your hair feels and looks. It promotes healthy growth and works wonders on colored hair. Rahua Oil helps to moisturize and nourish your hair and scalp. If you have never used shampoo or conditioner without chemicals it feels very different then the products we have used our whole lives. Chemicals in the products are what give our hair that slick feeling when its wet so when I tried Rahua for the first time I thought it wasn't working as well, but after a couple washes I could see and feel the difference in my hair! Definitely worth the investment and a small drop goes a long way so the products last a long time.
Odacite Facial Serums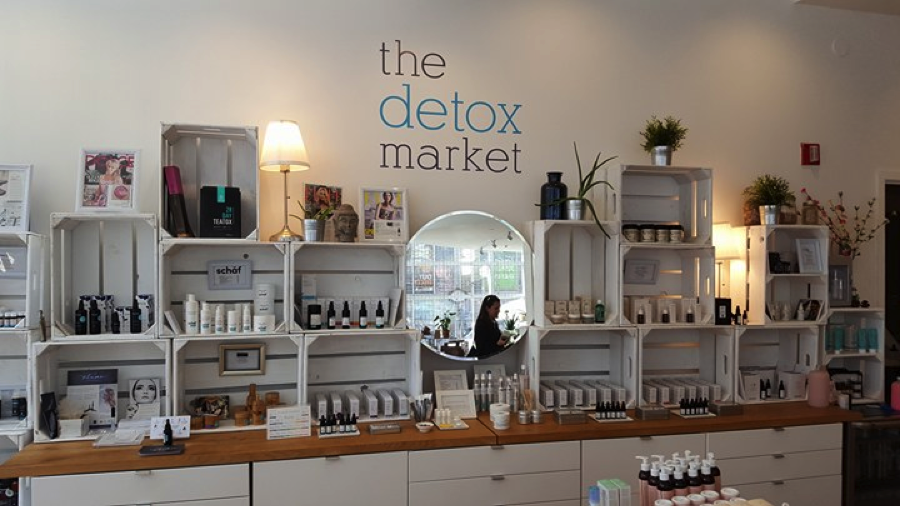 To start off, I know this product is small and costs more than the average student wants to spend, but this product is amazing! There are so many variations for different skin types and which issues you want to target. In November and December I used the Wild Carrot Serum, adding a drop to my morning moisturizer and a drop to my evening night cream and my skin never looked better. After just two days I got more compliments on skin then ever before. It gave my skin a glow like I have never seen and it was so soft and hydrated. This particular product may not be for you, but if you want to improve your skin I recommend doing your own research on Odacite or stopping by the Detox Market to try out the products with help from the knowledgeable staff who can help answer any questions.
Soapwalla Deodorant Cream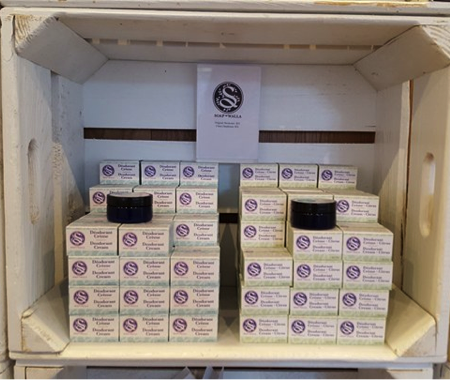 To begin, I know people get a bit weird about putting deodorant on with their fingers but once you get past it, this product is amazing! This deodorant is all-natural with essential oils that help to absorb moisture and is great for all skin types. I have tried more natural deodorants then you can think of and nothing works as well as this product!
I hope you found this article helpful and see that slowly integrating Green Beauty into your daily routine is easy and worth making the switch for!
** Product information is from www.thedetoxmarket.ca and pictures were taken at The Detox Market, 420 King St. W, Toronto